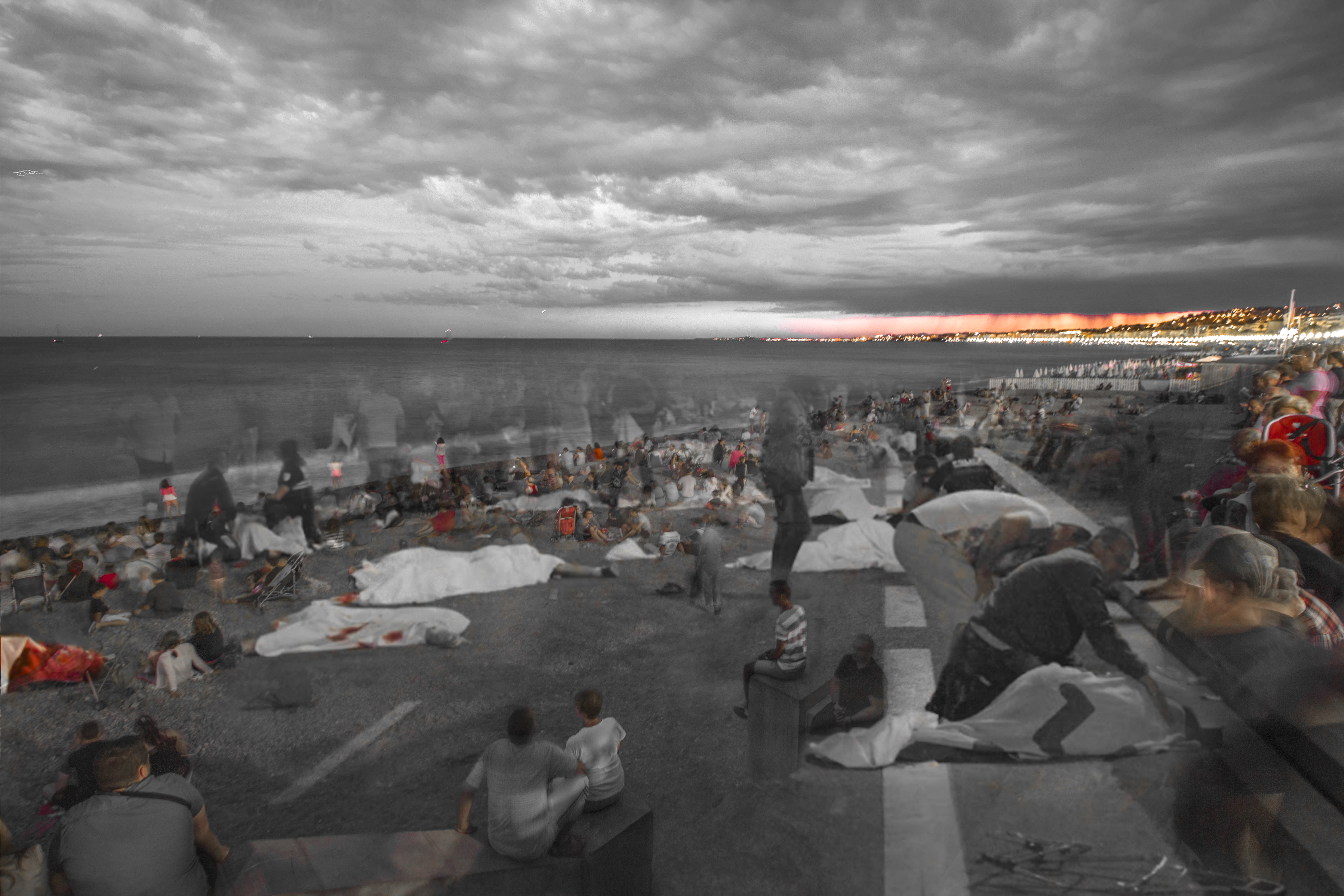 Photograph taken on the promenade of Nice, France, on Bastille Day – July 14, 2016. A shot of the aftermath, taken by Antoine Chauvel, is superimposed.
I went to the promenade with my family and friends, excited to watch the fireworks and take photographs of such a spectacular event. None, however, could have predicted the night's tragic turn.
With this photograph, I do not intend to incite fear, anger, or blame, but rather a message of hope – to cherish and love one another.
Share this learning activity with others